Lyme disease tests and
other tick-borne illness early detection

At Ticknology, our mission is to build a network of scientists and educators that focus on the current challenges facing the fight against Lyme disease and other emerging tick-borne illnesses. Through our universal Lyme disease tick test, we are able to offer a comprehensive analysis regarding your tick bite with a satisfaction guarantee. Our team strives to provide reliable, accurate and timely information to persons at risk from tick bites across the United States.
Lyme and tick-borne disease is often misdiagnosed. As a result, the opportunity for early treatment is missed. Therefore, we offer laboratory tick testing services delivering the earliest detection of disease exposure. Order a Universal Tick Test and receive a comprehensive evaluation regarding your risk of infection.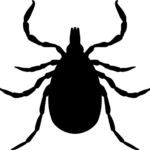 Acute infections can be asymptomatic or complicated by co-infections.

Misdiagnosis of tick-borne disease is common.

Tick testing can aid in immediate treatment decisions
No matter where you live, tick-borne diseases can be passed onto you or your family by an infected tick.
Lyme disease

Anaplasmosis

Babesiosis

Bartonella

Borrelia miyamotoi

​Borrelia mayonii

Rocky Mountain spotted fever

Ehrlichiosis

​Tularemia
Identify locations of emerging tick-borne disease.

Characterize seasonal occurrences of tick activity and disease prevalence.

Track national tick migration and the spread of tick-borne disease.
Your tick data will become part of our national surveillance and Lyme disease awareness, prevention and education programs coordinated in partnership with non-profit and academic organizations.
Five star customer reviews
"We found a super tiny Tick on my four year old. while I'm in panic mode, the directions are clear and easy to follow on how to get it shipped. Once Ticknology received it they sent an email confirming they got it, along with a picture and the type of tick. It was so small and i was very impressed they could identify it that quickly. Once we received the results they were very easy to read and understand. They are priced better than any tick company, answered all of my questions in a timely manner and were very polite. I love that they are an independent company, and we will be using them in the future if this happens again and also recommending to others." Charlie S. 08/21/18
"Ticknology was prompt and SO responsive to my questions! It gave me a great deal of peace of mind when my samples came back negative. GREAT COMPANY! " Jeanette B. 05/08/18
"Fantastic turnaround time with descriptive results! I would definitely use Ticknology again!" Meghan C. 05/11/18