Notice-Laboratory Closure December 5-7 and Dec. 15, 2023-Jan. 2., 2024
The lab will be closed Tuesday Dec.5, 2023 to Thursday Dec.7, 2023, and from Dec. 15, 2023-Jan. 2 2024.
Tick bite? 

Order a Universal Tick Test online and mail your tick directly to our laboratory for the detection of Lyme and other tick-borne disease. No kit required.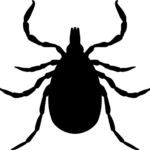 One Test
3 Easy Steps
$60 -Results in 24-72 hr (weekends included)
​$40 -Results in 3 business days
| PATHOGEN TESTED | HUMAN DISEASE |
| --- | --- |
| Borrelia general species (Lyme, Relapsing fever, B. lonestari) | Borreliosis |
| Borrelia burgdorferi (sensu lato) | Lyme disease |
| Borrelia mayonii | Lyme disease |
| Borrelia miyamotoi | Relapsing fever |
| Bartonella general species | Cat scratch disease & trench fever |
| Anaplasma phagocytophilum | Human Granulocytic Anaplasmosis (HGA) |
| Babesia microti | Babesiosis |
| Babesia duncani   | Babesiosis |
| Rickettsia rickettsii | Rocky Mtn. spotted fever |
| Rickettsia parkeri | Spotted fever rickettsiosis |
| Ehrlichia chaffeensis | Ehrlichiosis |
| Ehrlichia ewingii | Ehrlichiosis |
| Francisella tularensis | Tularemia |
Powassan, Colorado Tick Fever Virus  and other rare pathogen testing:
We offer additional testing for other tick-borne bacteria and viruses. We may recommend one or more of these tests if a rare, nonpathogenic or uncharacterized pathogen is suspected. For details: Patient Resources
---
"Ticknology, what is the worst way to store and ship a dead or dying tick?" 
Answer: water + time = decomposition. For PCR testing, do not send a dead or dying tick wrapped in or against a wet paper towel or in pooling water. When in doubt- dry-it-out.
---
Universal Tick Test
Universal Tick Testing includes:
All Lyme (B. burgdorferi) tests are repeated at no extra charge.
All samples are saved for 1 year.
Free tick identification.
Results are emailed to you within 24-72 hr by choosing PRIORITY option at checkout (*additional charges may apply).
Testing service offered to continental US residents only.
Tick Submission Guidelines
•Place your tick in a Ziploc bag and mail it to Ticknology (see Tick Submission Guidelines for details).
•Check email regularly (inbox/junk/clutter). Emails will be sent to the address you provide with payment.
Reviews